"Choose a job you love, and you will never have to work a day in your life"— Confucius
Welcome to the Future Finder app! This new app from Your Life gives you personalised careers information, helping you decide which A Levels to choose, based on your needs. From what you can earn, to what you'll be doing day to day, Future Finder app has all the jobs info you'll need, connecting the subjects of today with the exciting jobs of tomorrow.
Know what A-Levels you want to take?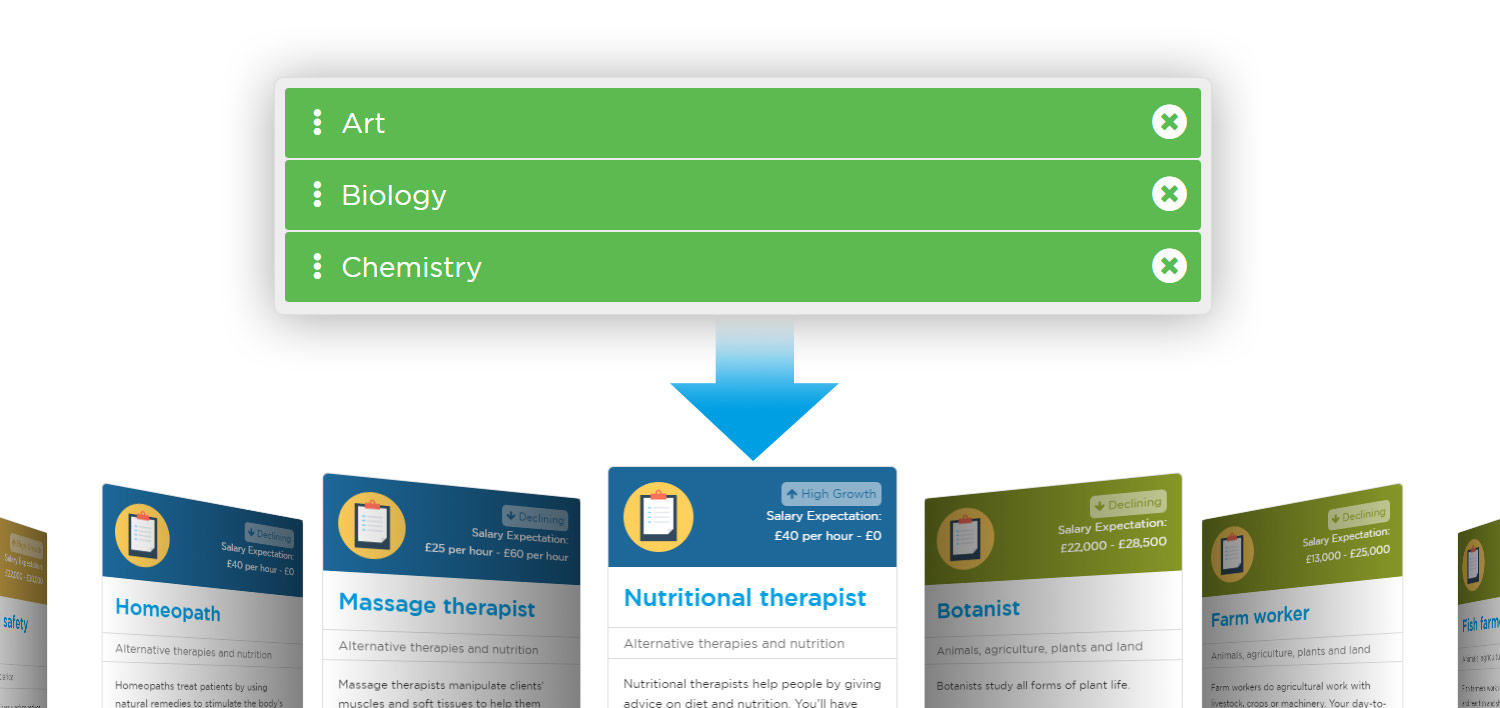 The Future Finder app can show you what jobs they lead to, giving you the best matches for your choices.
Know what job you want to do already?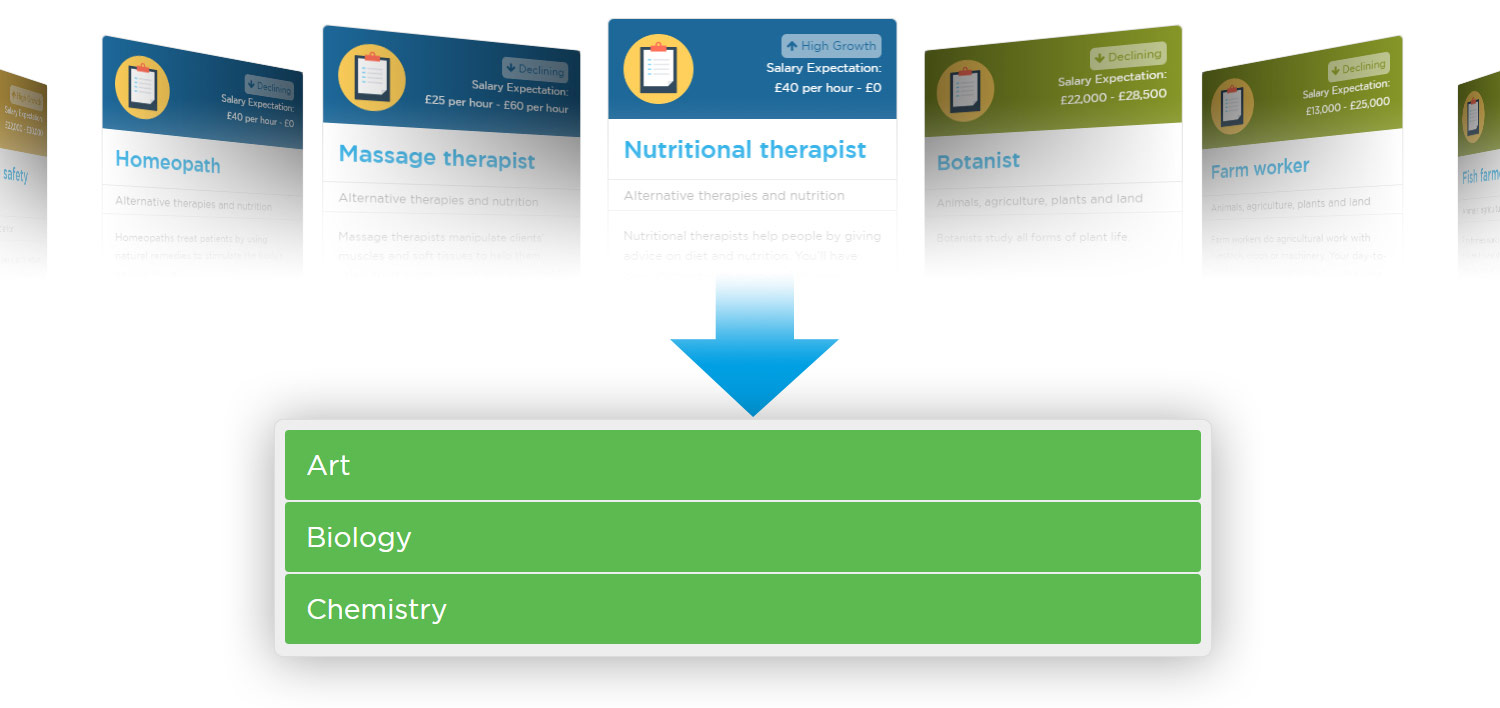 Whether you want to be a circus performer or a tech designer, the Future Finder app will tell you the best subjects to get there.
How about seeing what jobs you'd be best suited to?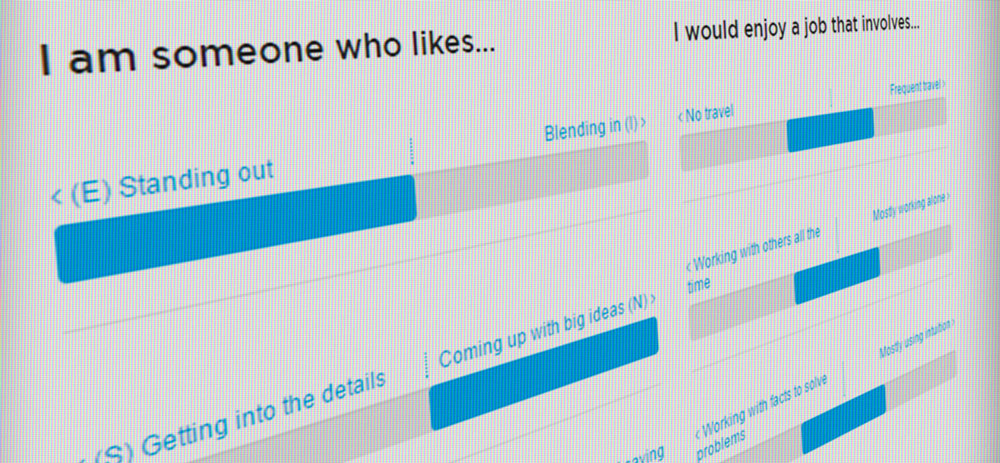 Enter your personality traits and the type of job you would like, to see what's on offer. It will also tell you what people similar to you have been searching for

Or if you're just looking for ideas, hit the 'inspire me' button to see what's out there.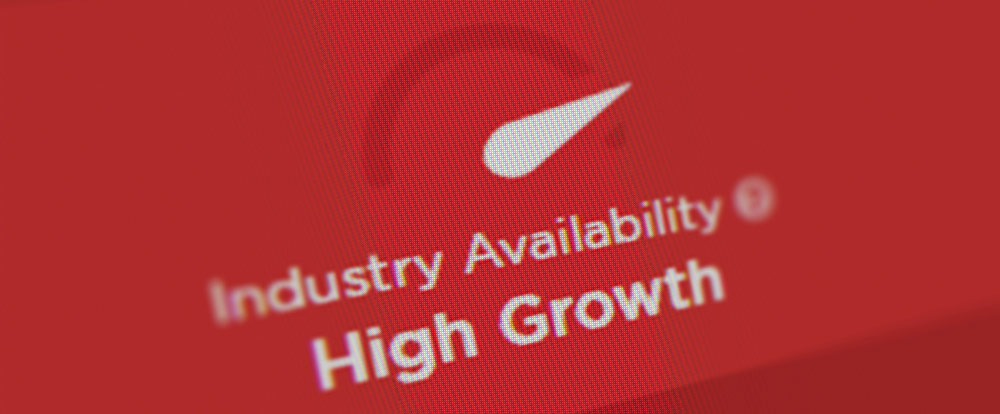 All the while it uses artificial intelligence and up-to the-minute info on the jobs market to let you know the likelihood of your job being replaced by a robot and the jobs that will be growing… as well as shrinking.
Whether you want to change the world or earn a fortune, there are thousands of jobs out there with your name on them.
So what are you waiting for? Click on 'Start Job Matching' to begin your journey and be subject wise!
Get Started